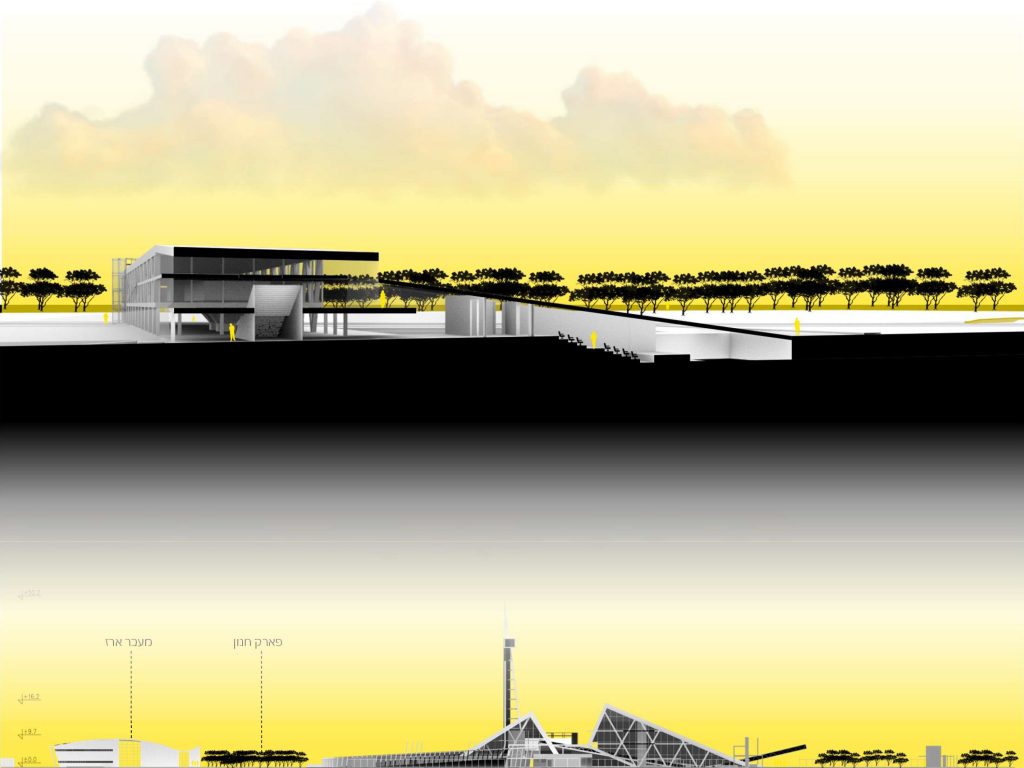 GazaIsrael
Nirit Kaspi, Tel Aviv University
The project was born from a personal perspective on the situation at the Gaza border. As a resident of the Gaza envelope, in creating the project I address the implementation of a new space on the Gaza-Israel border.
The project's vision is the creation of a border as a "granting space" rather than a restrictive passage. The project offers a different kind of boundary – a demilitarized area that is not a no-man's-land but a space that epitomizes joint activity. The project's intervention area is a 9 km area along the northern border.
The project proposes a spatial planning platform on the border, allowing infrastructure for economic, social, and cultural collaborations between the two sides. The area will include spaces for tourism, agriculture, education, leisure, and more, in order to create interaction between the two populations as an engine for change and hopefully facilitate a new reality in the region. Currently, the area is deteriorating by the minute, and so far, solutions have been unrealized and do not offer intervention on the border itself but rather detach from it (in the vein of an artificial island at sea). Therefore, the project rethinks the space of the border and emphasizes the interaction between the two populations to create a new demilitarized area.
The new proposal was tested in a focus area near Erez Crossing, which takes up the agricultural space as an intermediate ground and creates a spatial platform. This is expressed in a new architectural and scenic language, aimed at creating a variety of situations in the new demilitarized area, and with that – facilitate productive interactions between the two populations. The emphasis in planning was on space as a mediator – creating a spatial system that creates possibilities for various collaborations in the area