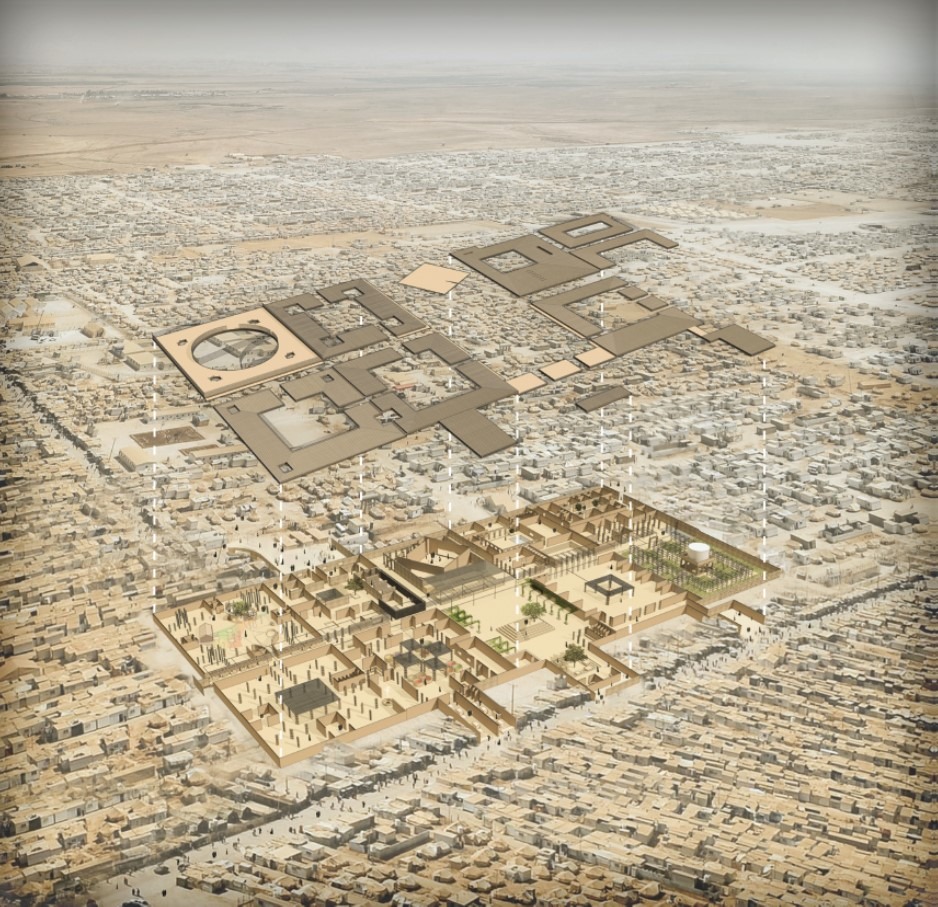 No Man's Land
Becca Krom, Tel Aviv University
no man's land is a women's community centre within a refugee camp. Itovercomes many issues refugees face today by rethinking design, building materials, and longevity.
Refugees are neither a new problem nor one that is likely to disappear. There are 68.5 million displaced persons today who are still living in temporary shelters and camps, on average 17 years after their displacement. Our moral obligation extends beyond nationality or religion to confront this situation as global citizens.
This project is located in Za'atari refugee camp, Jordan. The largest camp for Syrian refugees, where women and children comprise 80% of the population. This project offers a more practical and tangible way to help refugees, by creating a women's centre that walks the fine line between temporary and permanent: A space that both protects and empowers the women, and offers a safe place for working, learning, and even enjoying being a woman.
The ground in the refugee camp is sand; the only raw material on this barren site. Through human manipulation, it is possible to harden the sand, which knows how to be both permanent and yet also how to disappear. The technique used to harden the sand, make the bricks and build the centre is simple and low-tech, thus allowing refugees to build it themselves.
The centre is sensitively placed in the camp, comprised of vernacular internal courtyards and using techniques and skills employed by the refugees own labour. It sets out to bring about change and hope, both within the camp and for their future.