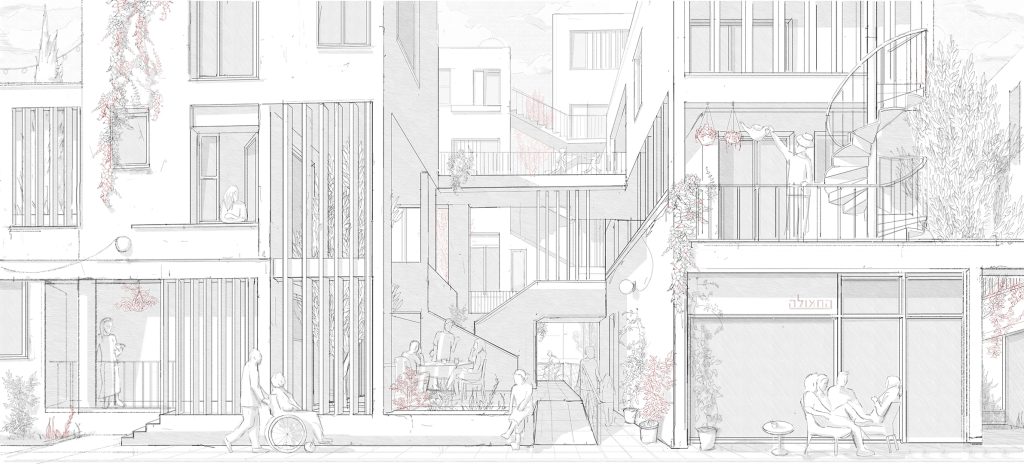 Reunion or Revolution
Recognizing the diverse familial configurations in Israel as a widespread phenomenon and unique social resource, providing a foundation for a novel and local urban environment, architecture, and quality of life.
Itai Aviram
Technion – Israel Institute of Technology
The characteristics of the "Israeli family" have changed, with the family manifesting not only as a fixed nuclear unit, but as many diverse and dynamic familial configurations. The project views this growing phenomenon, prevalent in every ethnic group and built environment in Israel, as the rejuvenation of local traditions and values, and as a mechanism to withstand current social-economic challenges. Despite its prevalence and contributions, the phenomenon is yet to be addressed by local planning authorities, who follow design paradigms which view the nuclear family apartment as the exclusive building and social unit. Through the examination of both traditional-local residential complexes, and contemporary Israeli typologies, the project derives principles for designing diverse familial dwellings.
Such principles are implemented in an urban context through a proposed residential complex located in southern Tel-Aviv. The design forms the complex as an open urban system, connecting communal amenities and housing, and providing sustainable conditions for long-term communities and residency for its diverse social groups.
Click here for e-posters