The Azrieli Foundation is launching The Guide, a professional conference for young architects in Israel, to be held as part of the David Azrieli Architecture Student Prize events. The Guide includes a tour of the Prize candidates' exhibition, panels and short lectures by leading professionals and international guests. The Guide's topic in its first year is "Entering (and Winning!) Architectural Competitions".
10:45

פאנל
"איך ניגשים (וזוכים!) בתחרויות אדריכלות"
בהשתתפות:
אדריכל ליאור ויתקון, ציונוב-ויתקון אדריכלים
אדריכל ארז אלה, שותף מייסד HQ Architects
אדריכל רועי סקר, סקורקא אדריכלים
Panel
"Entering (and Winning!) Architectural Competitions"
:with
Arch. Lior Vitkon, Tsionov-Vitkon Architects: L2
Arch. Erez Ella, Founding Partner HQ Architects
Arch. Roy Secker, Skorka Architects

11:30

מחקר מבוסס עיצוב ועיצוב מבוסס מחקר
הרצאת אורח של האדריכלית סאנה ואן דר בורג
מנהלת MVRDV NEXT
Research by design and design by research
Keynote Lecture by Arch. Sanne van der Burgh
Director of MVRDV NEXT
12:30

סדנת סטוריטלינג
בהובלת ענבר אמיר
Storytelling Workshop
with Inbar Amir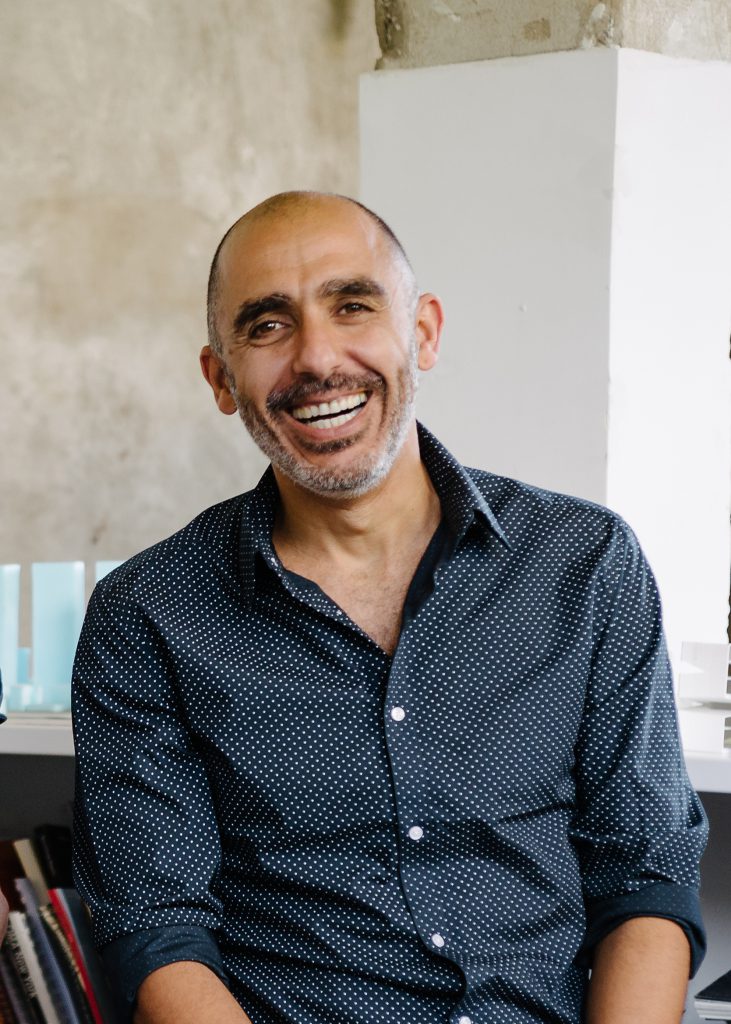 Arch. Erez Ella
Erez Ella founded HQ architects in Tel Aviv in 2008 after spending several years as an Associate at OMA (1999 to 2005) and as Principal at REX (2006 to 2008). From Tel Aviv, Erez leads HQ Architects' design work of more than 60 different projects in Israel and around the globe, various in scale and program. HQ Architects have an expanding portfolio of work in various sectors, including public spaces and infrastructure, a wide range of cultural and educational projects, as well as offices, hotels, and commercial projects.
Arch. Roy Secker
Roy Secker is the founding partner of Skorka Architects. In 1996, he completed his studies in architecture at Bezalel in Jerusalem. After working as an associate at Ada Karmi-Melamede Architects, Roy founded Skorka Architects in 1999. In 2005, Roy and his brother Adar Secker won the Rechter Prize for a Young Architect for their design of the Mark Rich Library at Reichman University. In 2010, Adar Secker left Skorka Architects, and Arch. Iddo Zamir joined Roy as a partner. Skorka Architects is engaged in designing public, industrial, and commercial buildings, with a special focus on architectural competitions, which are an integral part of the firm's work. The projects won by the firm and built include the Computer Science and Communications School at Reichman University, the Rimon School of Music campus, the Heritage Campus in Yad Vashem, the Neurobiology Faculty at the Weizmann Institute, the Electrical Engineering Faculty at the Technion, and the Mellanox campus in Yokneam.
Arch. Lior Vitkon
Architect Lior Vitkon founded L2- Tsionov Vitkon Architects, together with Arch. Lior Tsionov. He holds a B.Arch cum laude from the Azrieli School of Architecture at Tel Aviv University, and an M.Sc in Urban and Regional Planning from the Technion, Haifa. Lior is a supervisor in the master's degree in Urban Planning at the Technion. L2- Tsionov Vitkon Architects is engaged in the design of public, education, leisure, and sports buildings. The firm was awarded the Rokach Prize in 2019 for the design of the Kulna Yachad bilingual elementary school in Jaffa, and it recently won the competitions to design the David Azrieli School of Architecture at Tel Aviv University and the new Afeka College campus in southeast Tel Aviv. Other competition wins that were built include the Watersports Center at the Dolphinarium Beach, the Haaliya Market Community Country Club in Tel Aviv, and the Complex for Education and Training in Healthcare at the Tzfat Academic College.
Inbar Amir
Inbar Amir is an artist and an educator. Her creative work ranges from script writing to acting and directing. Inbar uses tools from the worlds of theater and writing, and leads workshops on public speaking, storytelling, and communication skills. Inbar trains speakers from different arenas, from social to business, with an expertise in the academic arena. She also teaches writing and storytelling at Eshkol Nevo and at Orit Gidalis' writing studio. In 2014, Inbar delivered a TEDx presentation entitled "Trapped by Choice", and currently trains speakers for TEDx events in Israel and around the world.
Arch. Sanne van der Burgh
Senior associate and architect Sanne van der Burgh (NL) is the head of MVRDV NEXT, an in-house R&D group that focuses on the development and implementation of cutting-edge technologies in MVRDV's projects. Sanne leads multiple teams within MVRDV, realizing projects of various scales and phases, across several continents. Sanne is a versatile architect with demonstrated design achievements. In 2019, Architizer named her as one of 25 young architects to watch. In 2021, she was a recipient of the Female Frontier Award, awarded by World Architecture News, winning in the "Innovation in Architecture" category. Sanne regularly appears in lectures and juries worldwide.