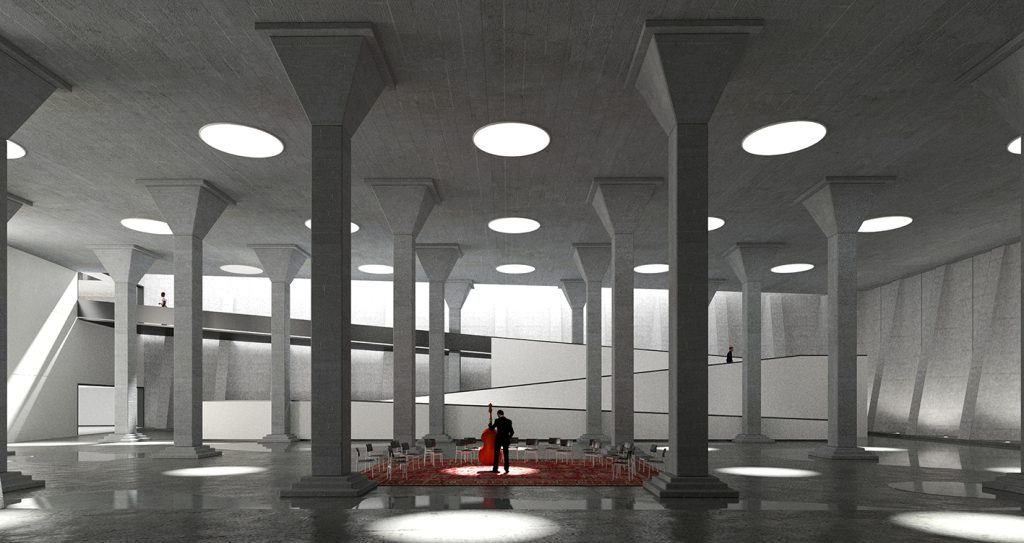 Made in Jerusalem
A critical study of the industrial culture in Jerusalem, through three designs presenting new paths for its continued growth as an industrial hub.
Elvira Turek Finkelstein
The Bezalel Academy of Arts and Design Jerusalem
Did you know that there are 26 fluctuating industrial zones in Jerusalem?
Spread out over more than 8.5 million sqm, most of which serve traditional heavy industry, these industrial areas were exempt from following the local Jerusalem stone building tradition, and therefore became an expression of ground-breaking modernist construction, which today faces a lack of appreciation and conservation. By government decision, in the near future the traditional industry will be relocated to the eastern part of the city, making the west a high-tech hub.
An alternative future is proposed for three sites: a Cargo Campus redevelops the abandoned Atarot Airport, a mixed-use landscape complements the Givat Shaul industrial zone, and an arts & crafts center renews and revives Jerusalem's first industrial neighbourhood, Romema, supported by the old water tower.
Click here for e-posters