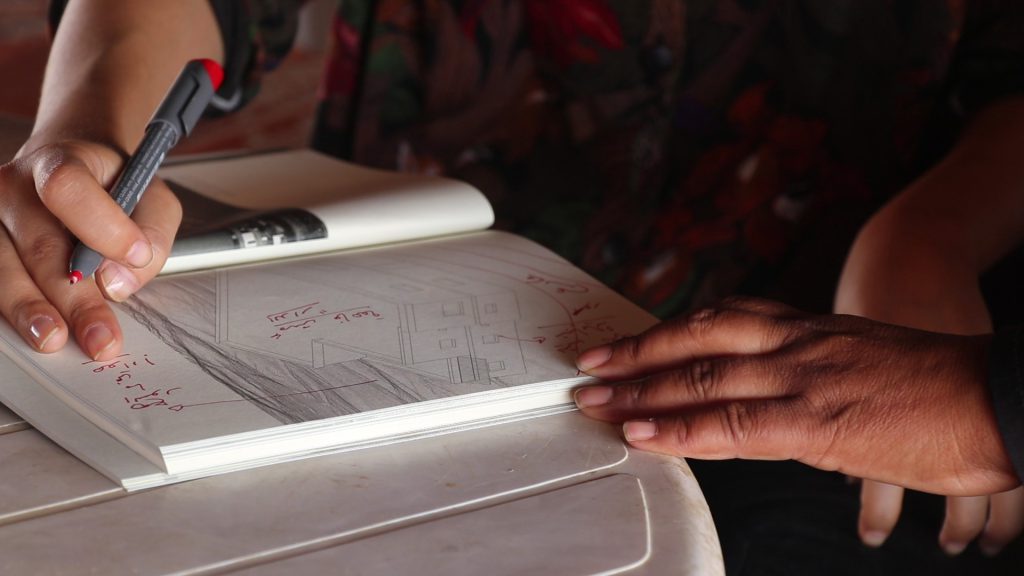 (Un) Recognized Villages
37 unrecognized Bedouin villages in the Negev lack basic infrastructure, causing an economic crisis. The Project "(Un) Recognized Villages" offers an alternative architectural methodology that embraces the temporary and transforms it into an independent local architectural system.
Lobna Sana
The Bezalel Academy of Arts and Design Jerusalem
The project is based on planning letters (manuals) that were made by integrating the rich local knowledge preserved in the villages with the relevant academic knowledge I acquired during my studies.
Each letter consists of three theoretical and practical layers: The House, The Neighborhood, and Agricultural Land. All three call upon the inhabitants to cease waiting for the planning authorities and to instead develop their homes, community, and farming landscapes on their own based on rich traditional knowledge.
Each letter begins with oral stories revolving around the community's space, then presents essential architectural principles, and finally the proposed plans. The graphics of the letters are simple and clear; each includes drawings explained by a text that can be easily understood by any reader.
Planning the villages with the help of the letters creates a new approach to architectural knowledge. Its implementation depends on social organization rather than the authorities.
Click here for e-posters
Project's Image Gallery